This bizarre, low budget folk/eco horror film from Ben Wheatley (High-Rise, A Field in England, etc.) features Joel Fry (Plebs, W1A, etc.) as Martin Lowery, a scientist sent to a an oddly over-fecund forest during a global pandemic. Once there he discovers that the forest– elevated to legend in local folklore– possesses some form of agency, even, apparently, conscripting people into its inscrutable designs.
As part of its efforts to represent non-human intelligence the film's narrative structure shatters into image-shards, a stroboscopic montage that undercuts the kind of story-logic we tend to automatically seek in film. It's this kind of formalism– which is really an effort to surpass conventional cinematic storytelling– which supports Wheatley's ultimate project. The natural world speaks in a sense– it possesses a symbolic register– but its language is utterly incommensurate with our own. In this regard the film's diegetic sound– in particular the crackle and whisper of vegetable life– provides a powerful complement to its most striking visual images.
More Snakes Than Ladders:
In honor of Ray Liotta's untimely death I recently watched Jonathan Demme's Something Wild, a mid-80s film starring Melanie Griffith,  Jeff Daniels and Ray Liotta. Notably, this dark comedy not only features a critique of finance capital careerism but lingers on the eccentric details of an America that began to erode with the advent of the Reagan Era and at present no longer exists.
Daniels plays Charlie, a yuppie schmuck whose rising fortunes in the company counterpoint his diminished personal life. Griffith is Lulu (Audrey), who conscripts him into her chaotic plan to dazzle her mother and former high school classmates with the illusion of an all-American life that includes a successful (normie) husband, a suburban homestead, and the imminent prospect of children. Unfortunately for both of them Audrey's ex-boyfriend Ray (Liotta) arrives at their 10th anniversary high school reunion with every intention of picking up a relationship interrupted by his incarceration for armed robbery. Liotta's Ray is sociopathic and seductive, not only prone to violent outbursts but capable of moving (and calculated) appeals to his victims' trust.
I've had more than one female friend who found Griffith's screen presence irritating. Her elocution skirts the fringes of baby talk. In the earlier phases of her career, at least, she hardly ever wears a bra. Yet as I was watching her entice Charlie and handle Ray I was struck by both her weird resemblance to Kristin Stewart and the way she dramatizes the plight of a woman whose vivacity and beauty renders her the target of male obsession.
Two linguistic moments stand out in this otherwise action-oriented film. The first, uttered by a man who offers Pepto Bismal to a very hungover Charlie, runs thus: "it's better to be a live dog than a dead lion." Eventually Charlie repeats this bromide to a colleague in the film's final moments as he prepares to abandon his career. The substance of that phrase clearly valorizes the joys of ordinary life over yuppie hubris.
The second comes in the form of a spray-painted tag on the building housing Audrey's recently vacated apartment: "Speculators Out." If such a statement counts as subtext then it's clear that Something Wild ultimately has the neoliberal turn in its sights. And, oddly, it's Liotta's character who shoulders the baggage. Ray's self-satisfying violence, his endless concern for himself, resembles nothing so much as the toxic narcissism of Late Capitalism's vaunted heroes. His certainty and ambition constitute a form of psychosis sharing more in common with a smug, entitled stockbroker than a desperate, love-struck ex-con.
In sum, Liotta– the foundling-cum-movie-star,–whose No Escape I watched in the Sarasota Mall after smoking a bunch of dope, demonstrates yet again with Something Wild that he was truly a king among men.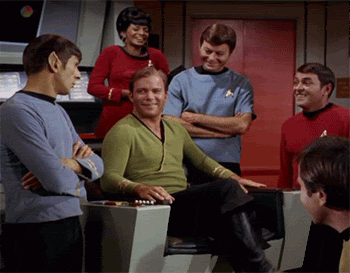 Jennifer Kent's second full-length feature is harder to watch than The Babadook, at least in its opening moments, largely because of its portrayal of sexual violence. Still, that's surely the point: any close study of the history of European settler-colonies leads to the conclusion that there is a close, even necessary, relationship between imperialism and rape (of the colonized, of the land).
Kent's political imaginary doesn't equalize Irish convicts with Aboriginal people so much as it highlights their common dispossession at the hands of the British Empire. Without delving too deeply into the film's plot, I can say that it's as bloody as any revenge tragedy– a fitting genre for this aspect of Australia's history.
In the effort to dramatize the violence of colonialism from a post-colonial perspective, however, Kent departs from the very register that might give form to imperial depravity. Horror is the appropriate mode for this story.
On the other hand a plethora of middle-brow horror films in recent years– most yearning after some adequately weighty subtext– may have diluted the genre's power. Even narrative itself exerts a kind of tyranny over what it is possible to effectively communicate about the past. Are the realities and legacies of colonialism adequately addressed in a well-rounded tale that features no untidy excess? If a flm can contain these historical forces within a satisfying story that possesses the requisite moments of suspense leading to ultimate dramatic closure has it told a kind of lie? As Nicholas Cage said on the evening of his Oscar award, cinema is the marriage of art and commerce. And the commercial mode can't sustain the kind of avant-garde experiments with form that might capture the ragged, spasmodic truths of historical experience.
First effort. Working draft.
The Humanities is the interdisciplinary study of history, philosophy, art and the cultural productions of disparate human communities. Because of its capaciousness this field of inquiry tends to privilege holistic thinking: making connections across historical periods, cultural traditions and geographical spaces.
In a single Humanities course, for instance, students might study Shakespeare's Hamlet, Oubrerie's Aya, and and Oshima's Cruel Story of Youth, moving from an early modern English drama to a post-colonial Ivorian graphic novel to a mid-20th century film about Japanese juvenile delinquents. Such a diversity of texts will likely fall under a larger theme (in this case Youth as a Cultural Construct).
The purpose of this kind of curriculum includes not only mastering specific texts and gaining knowledge about their socio-historical contexts, but developing analytical and interpretive skills which can be applied in any meaningful encounter with the products and practices of human culture. So, for example, an interpretation of Cruel Story of Youth necessarily demands some familiarity with post-war Japanese Cinema and the social conditions which shaped it as well as the formal techniques of film-making. In addition, theoretical concepts drawn from Cultural Studies, Psychoanalysis, Semiotics, etc. provide a framework for forming judgements and clarifying meaning.
The year of the bicentennial:
Future